Invasive species in Italy works as a compilation of animal and plant species introduced to Italy from external sources, now threatening to harm their new environment.
Each Group was tasked with researching and designing their respective section of the book, resulting in multiple chapters with differing visual and hierarchical presentations.
Book dimensions of 105 x 185 mm.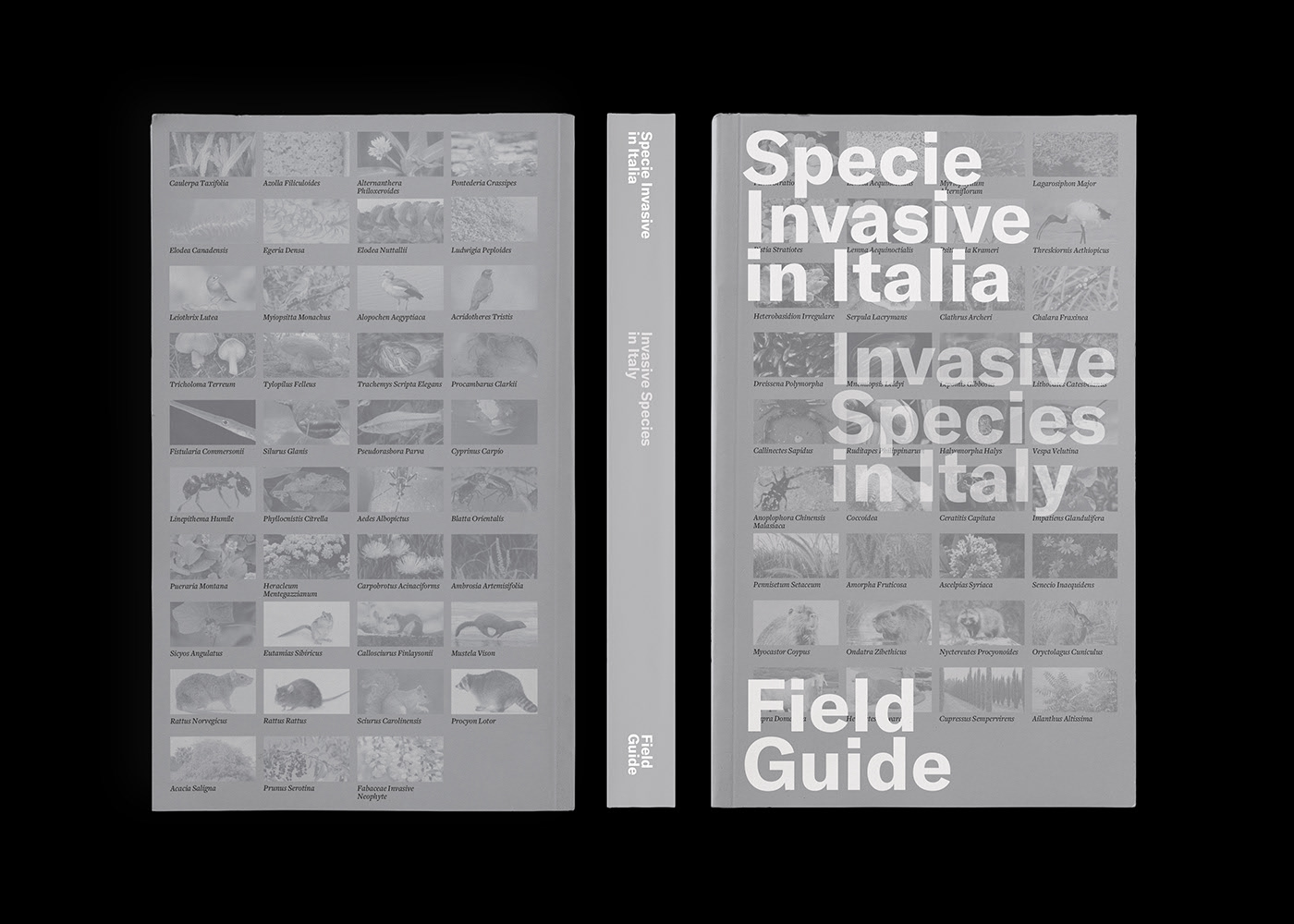 Book jacket with small images of represented species. [Behance]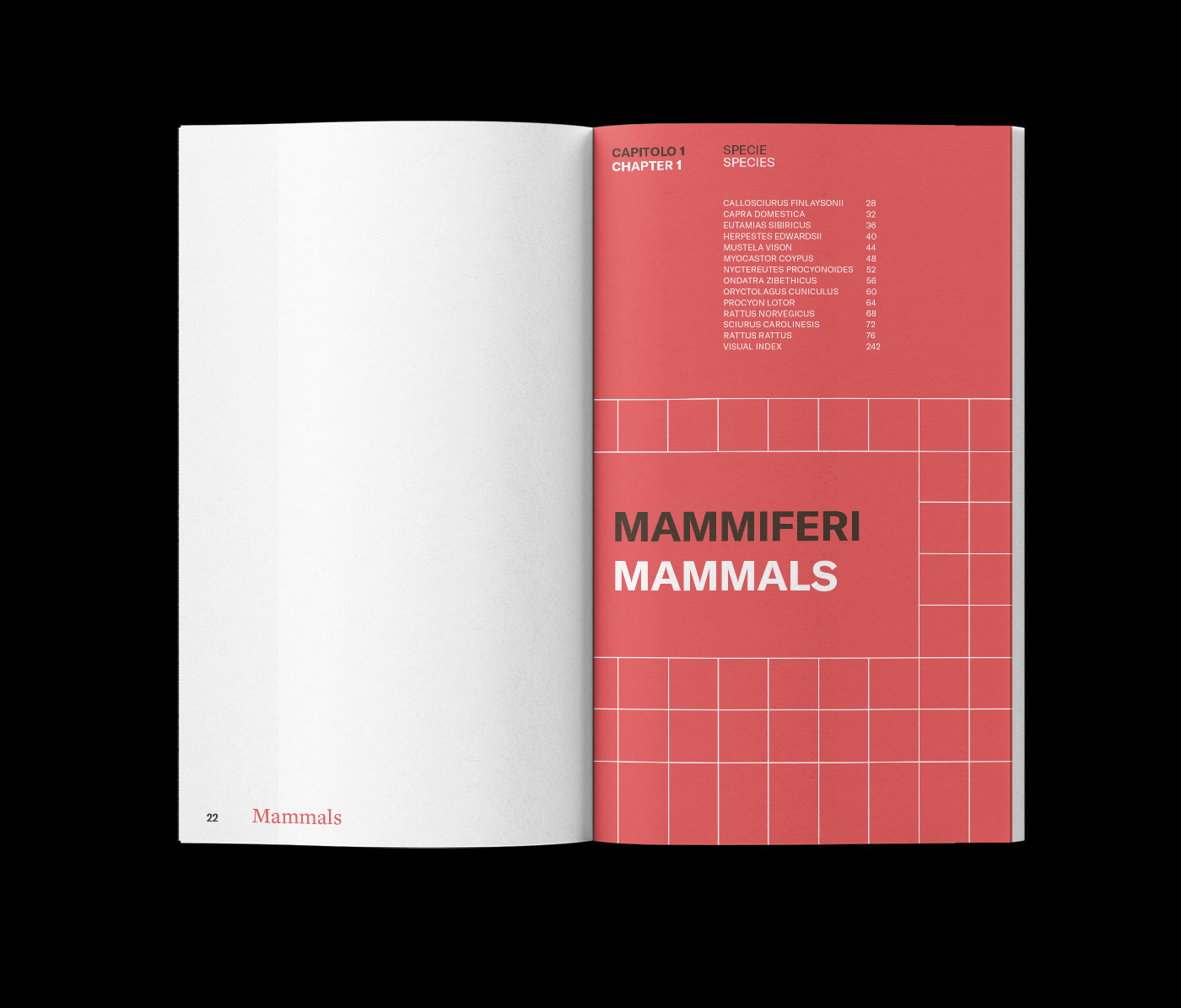 Opening spread for the mammalian chapter.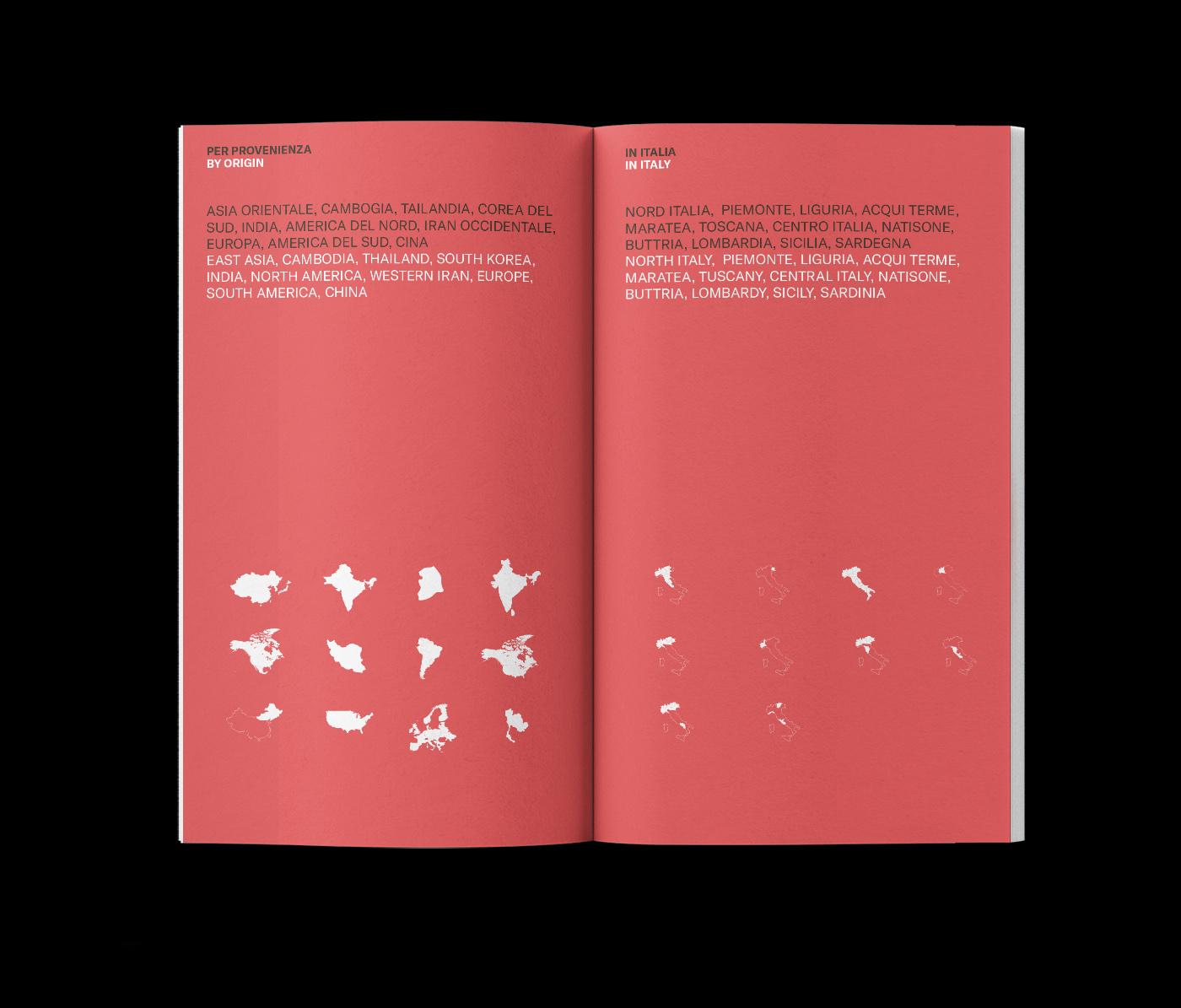 Visual index of locations appearing throughout our chapter.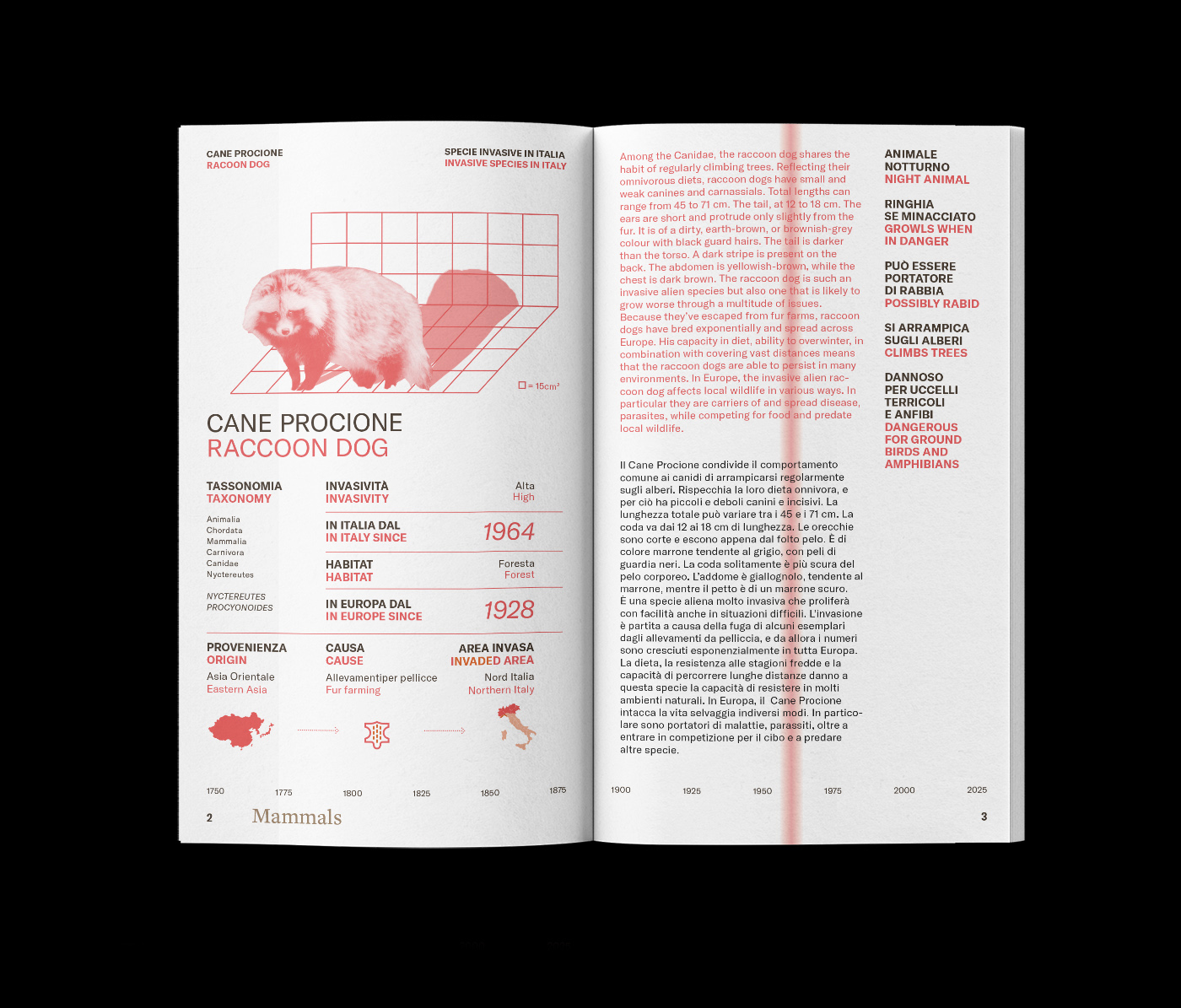 We brought information about each species' introduction to front. At the beginning of each spread sits a duo-tone cut out image, eliciting a visceral representation of an animal, placed atop a sterile cage-like grid.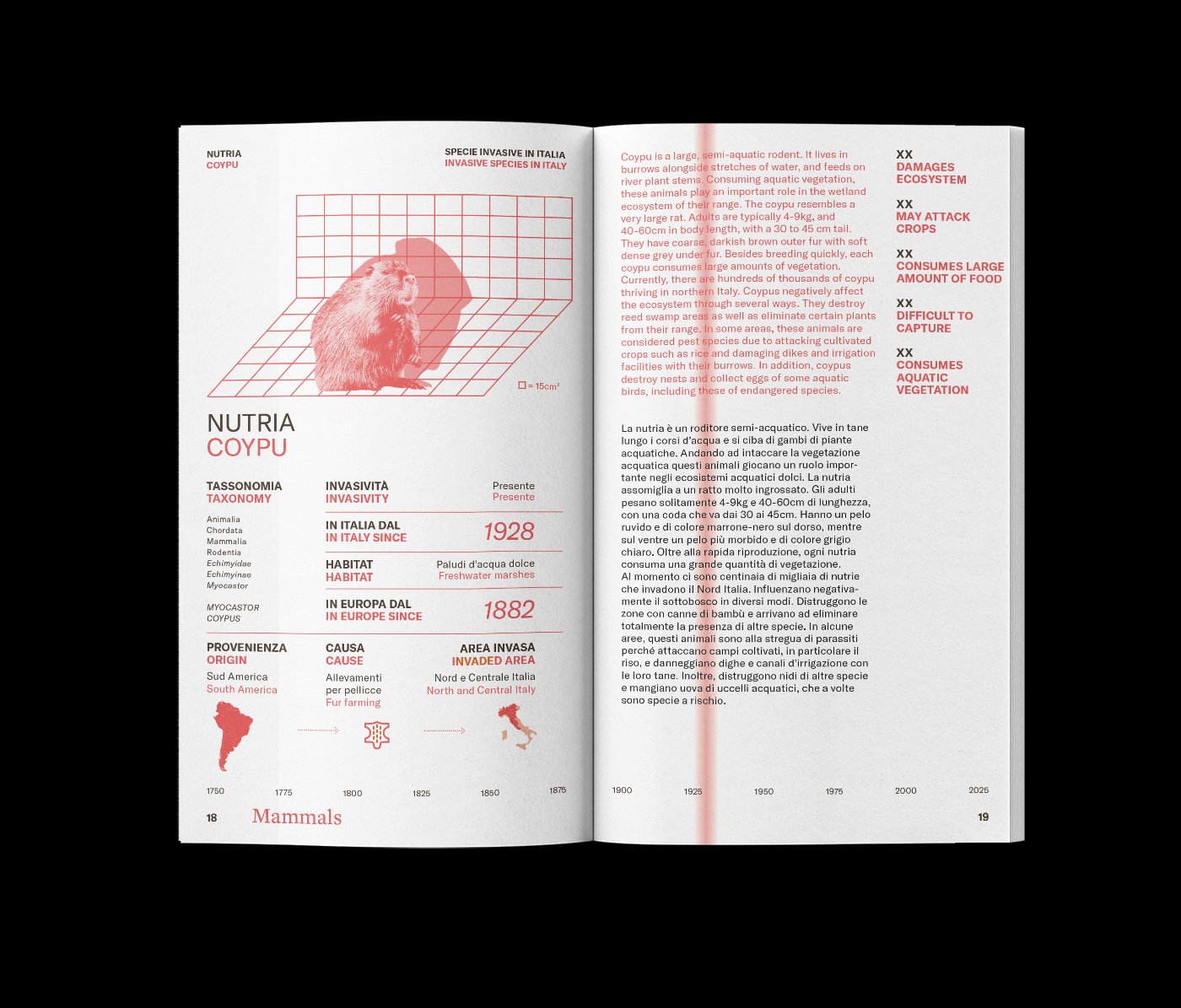 Spread for each animal contains immediate information of their invasivity on the left and a more detailed textual description on the right hand page.