Books of Abandon series consists of two parts.First being Geographies of Abandon, a selection of essays by various writers, poets and philosophers and a detailed description of ghost towns in Italy. Second; Abandoned Town of Italy, a photobook with images by Francesco Rinaldi.
Book dimensions of 240 x 175 mm, using 110 gsm uncoated Arcoset paper and 300 gsm laminated Gardamat for covers.
Cover of the first book, Geographies of Abandon.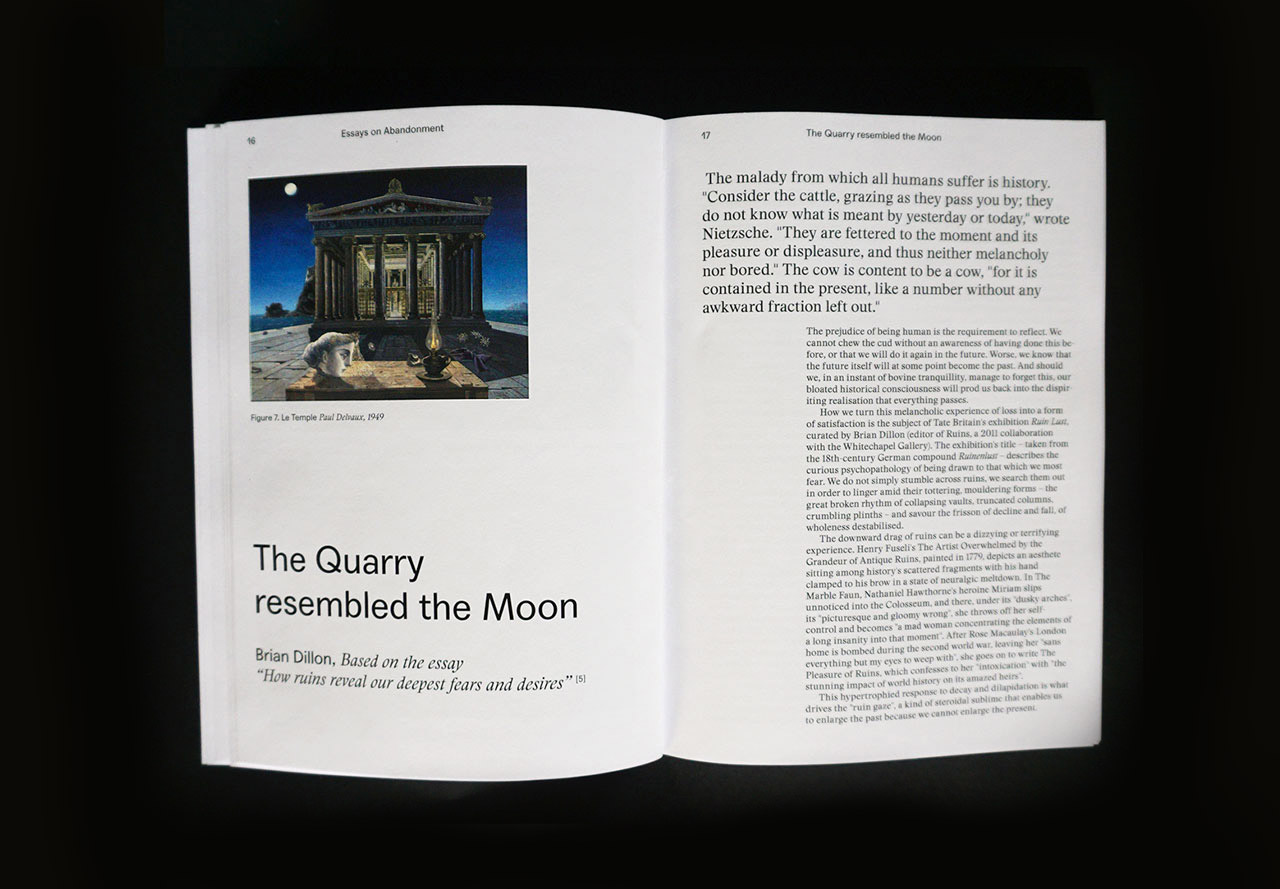 Accompanying images thematically mirror their content or in other cases offer a subversive view.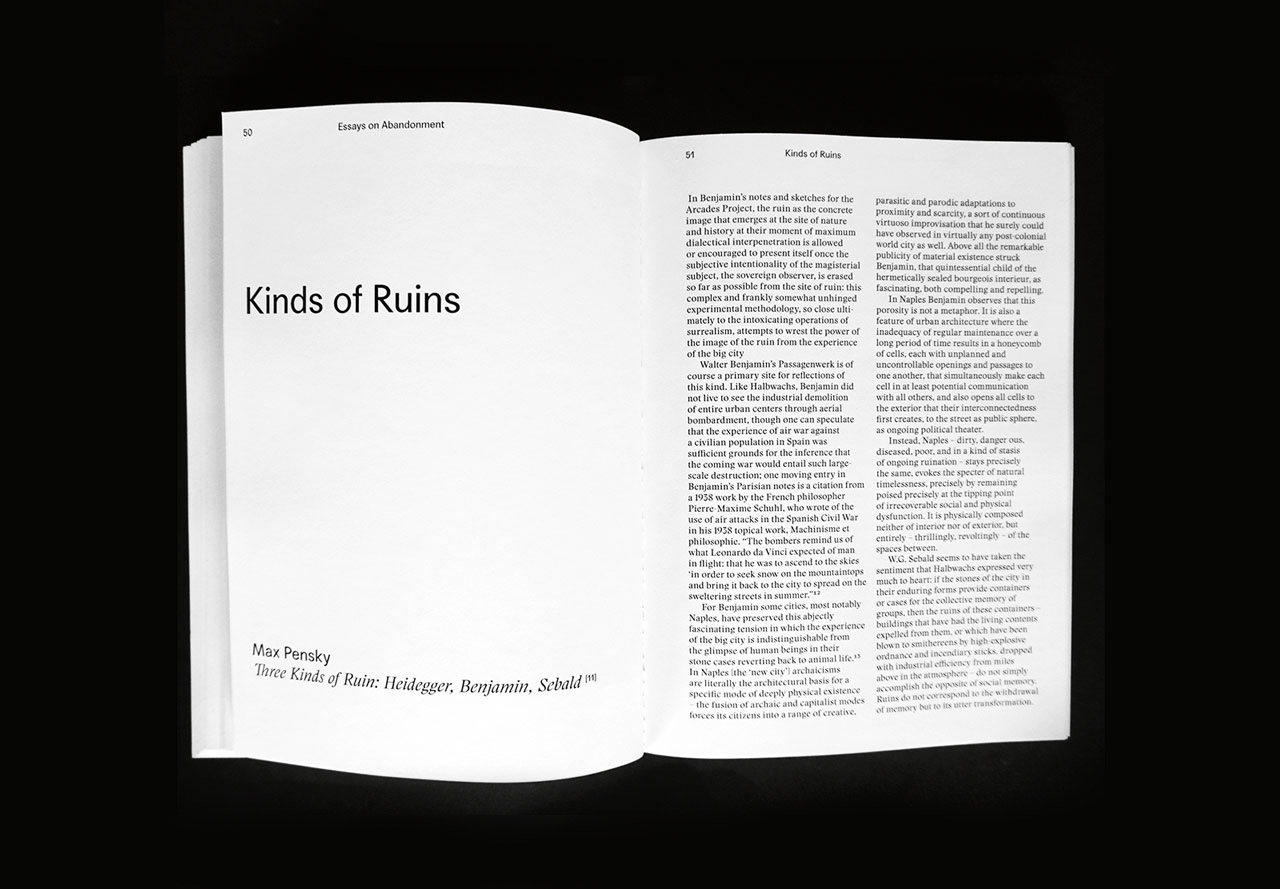 Essay section with large heading style and a robust double-column layout to accommodate for lengthy passages of text.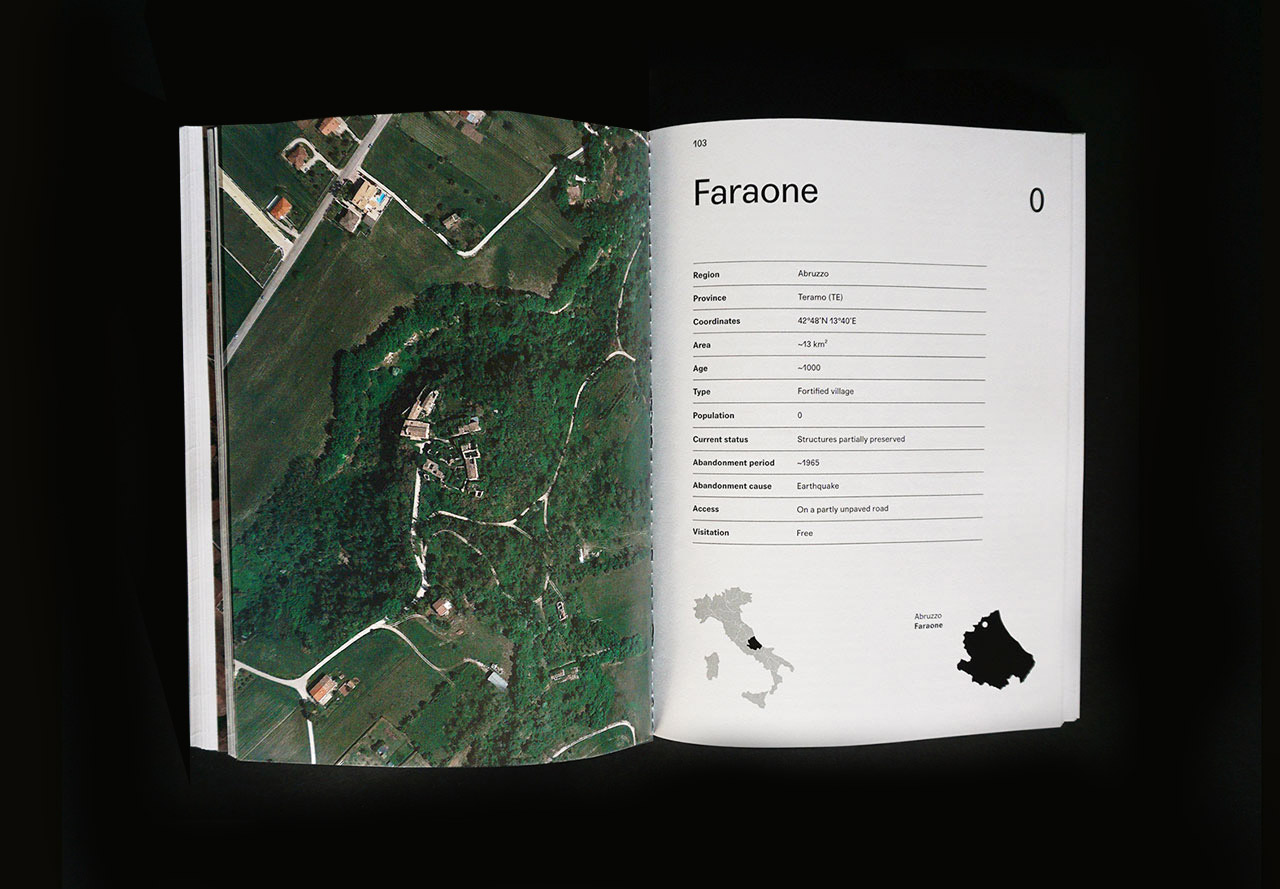 Locations are introduced with a satellite image, largely set numeral of remaining inhabitants and a table with general information.
Both parts are connected through their layout and typographical choices and serve to supplement each other, offering different perstectives towards understanding the subject of abandonment.