Interrogating the structures that form and determine future possibilities for graphic design Thoughts on Design serves as an exploration of unfulfilled futures.
Softcover, 240 x 154 mm, 28 pages, saddle stich bound booklet. Printed on 110 g/m2 Palatino paper.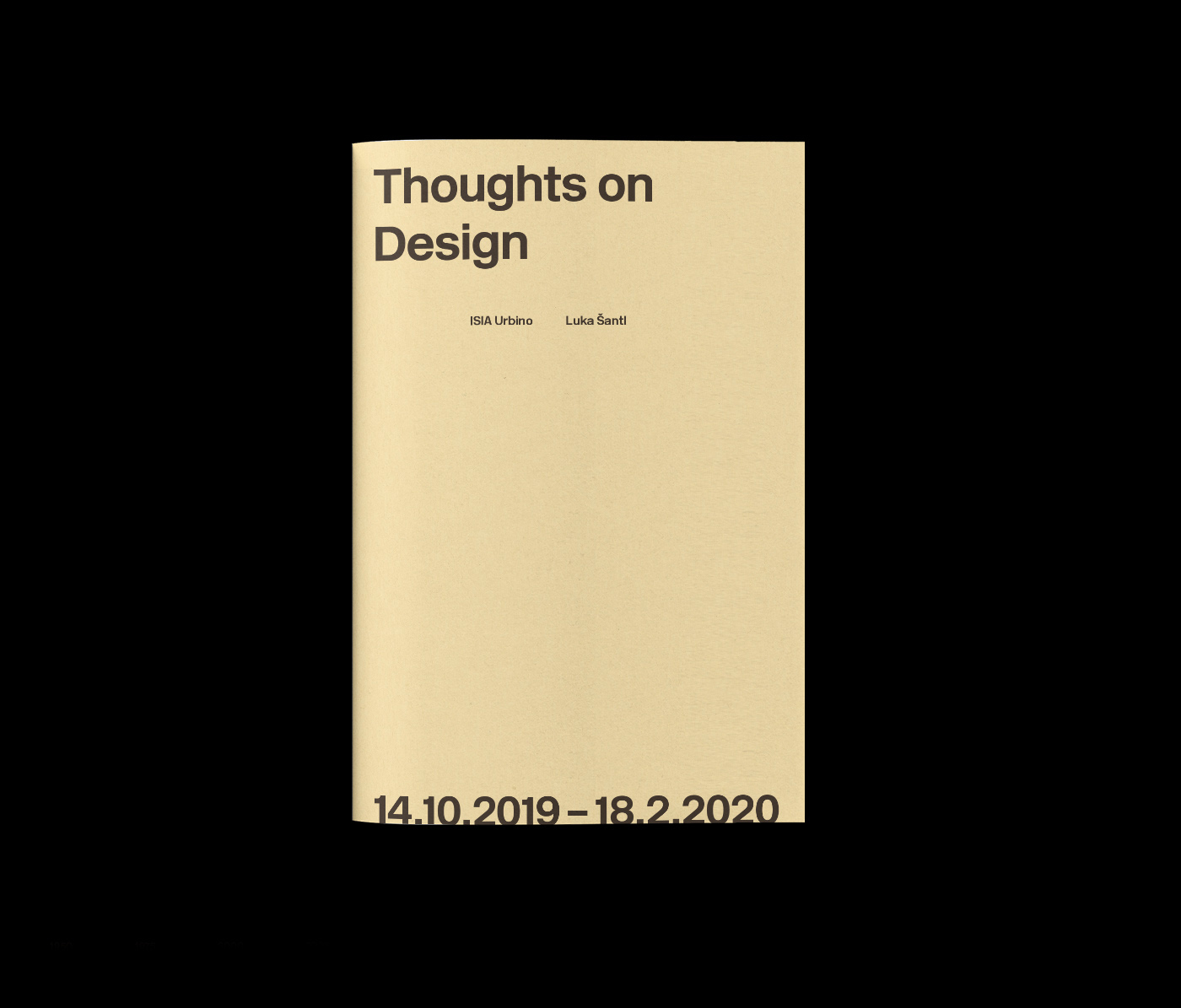 Front cover. Title itself takes a rather dry, academic approach; refering to the theme of our resarch and time interval during which it took place.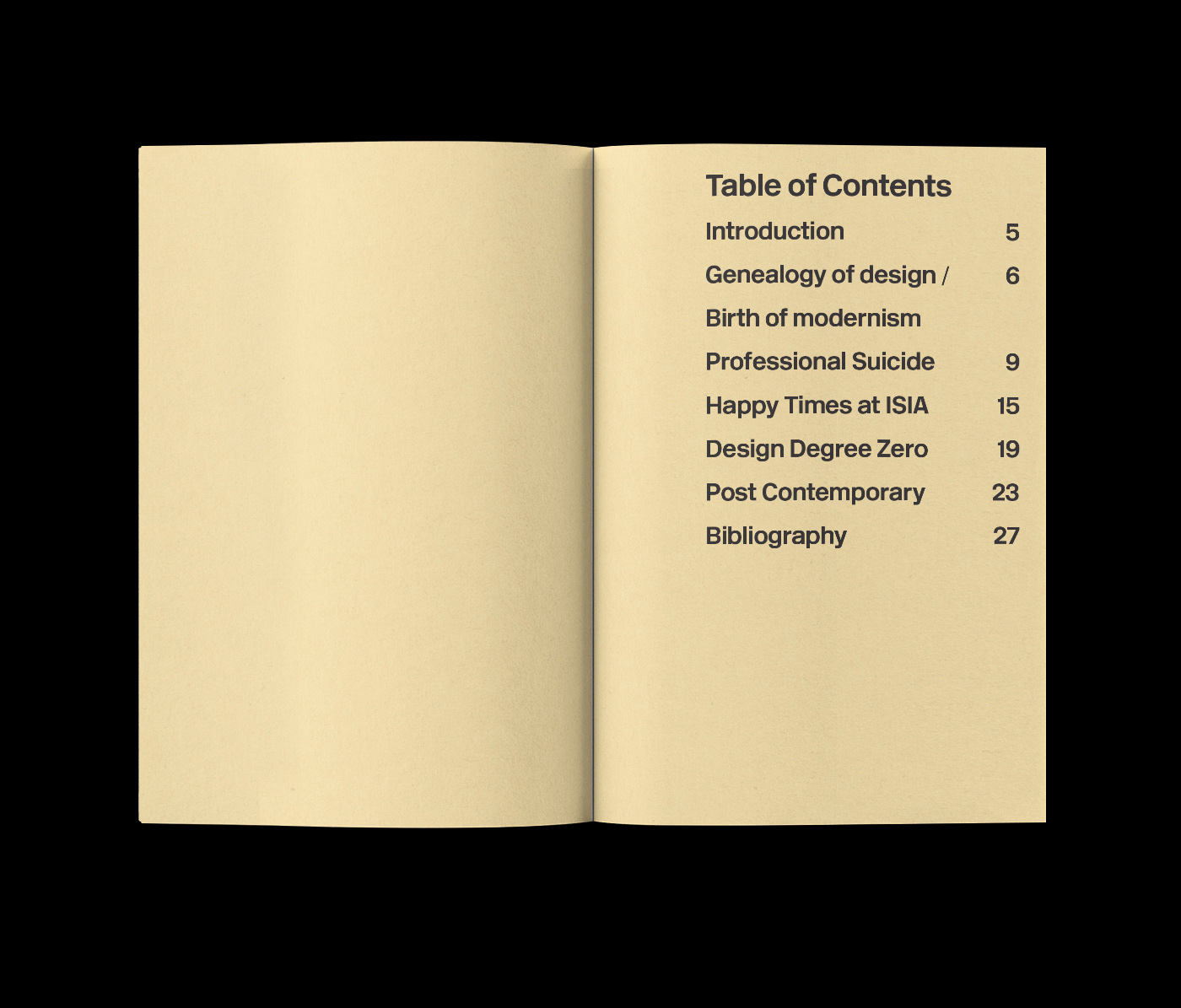 Table of contents.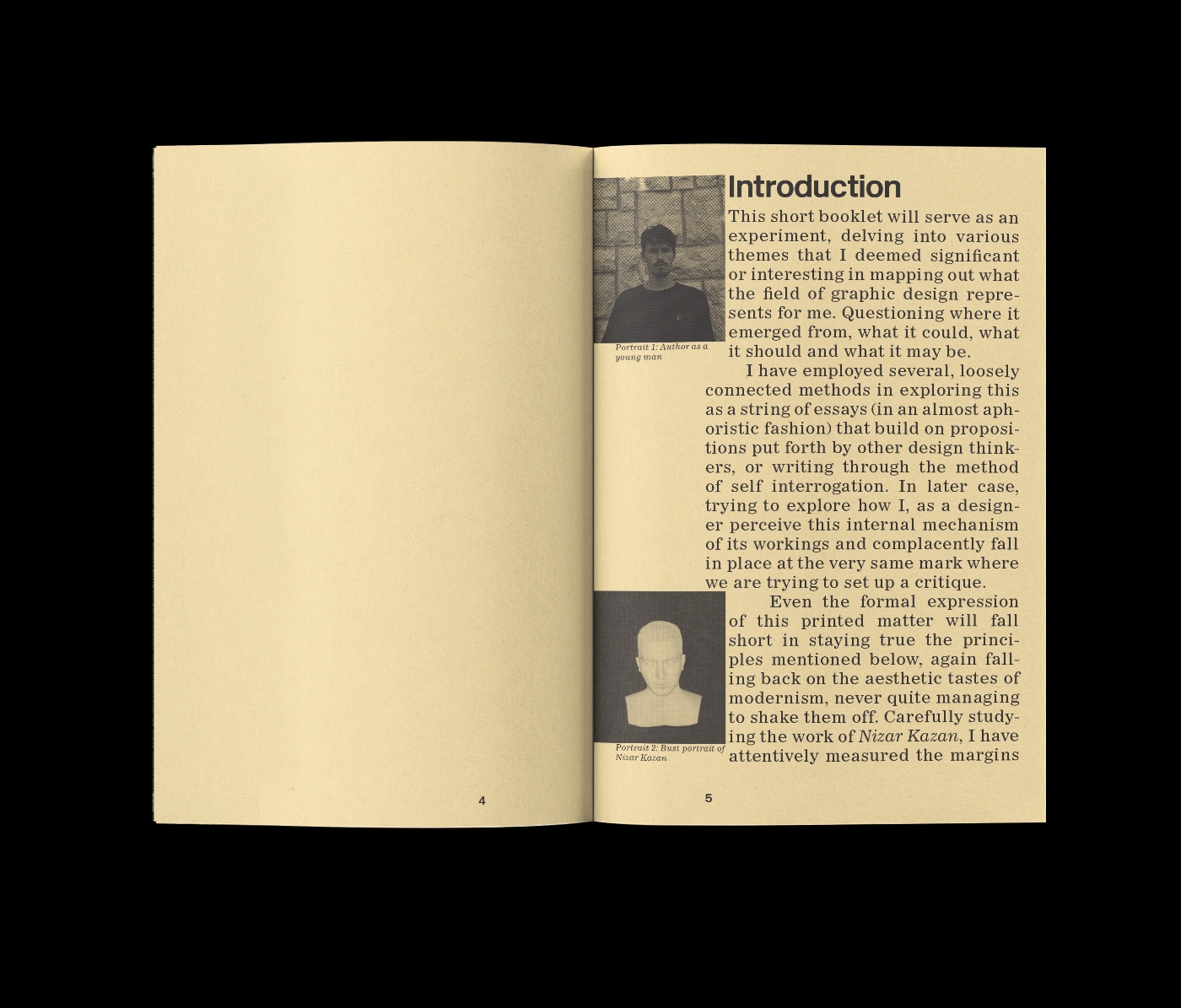 Layout is built to accommodate for a single column of text, while figures – which separate excerpts and ideas by different authors – reach inside the boundaries of the mirror.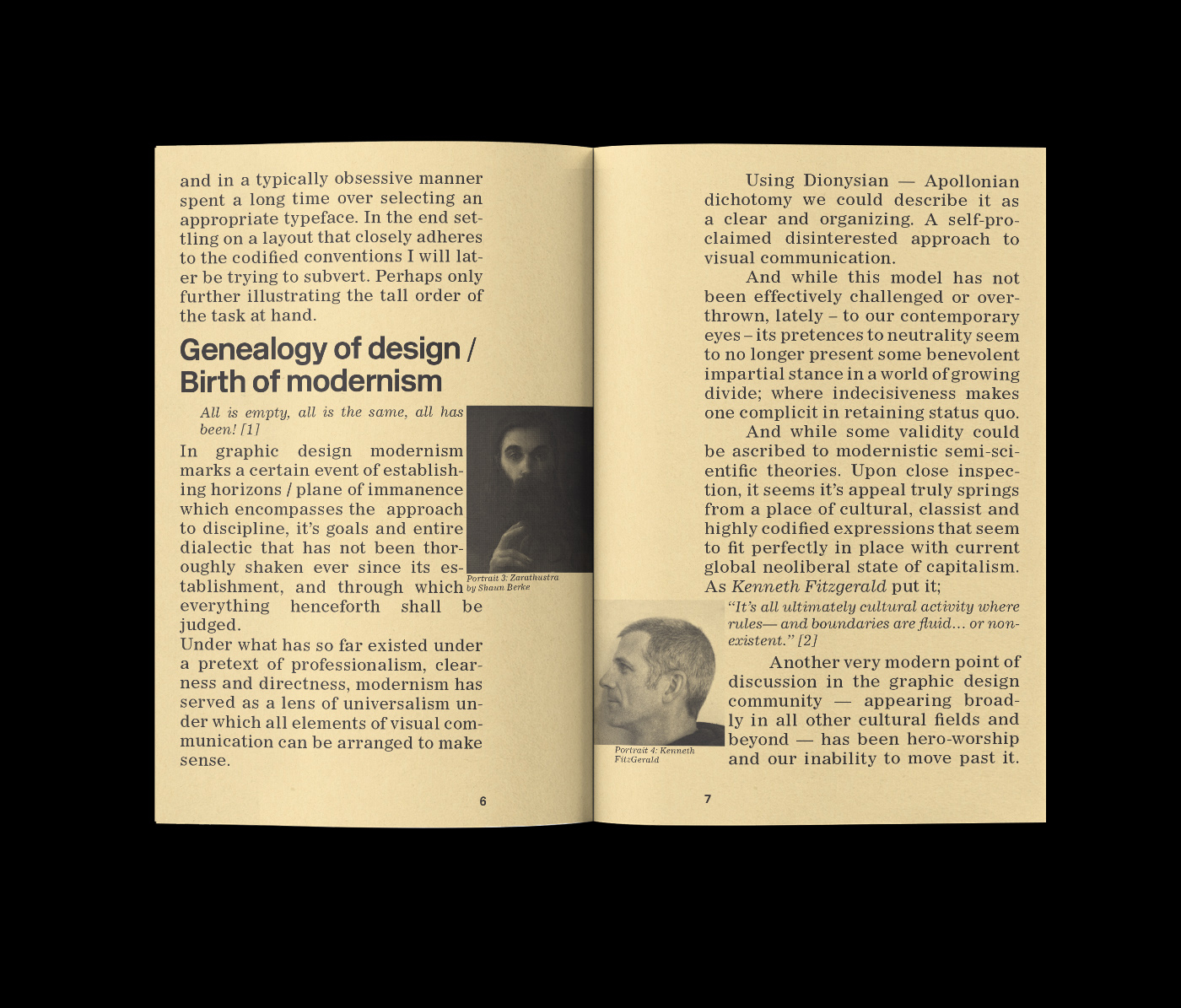 Thumbnail images of authours and influences serve as thematic breaks.