Made after the release of Signals music video as part of the official merchandise. Inspired by the motifs of the music video, we've decided to break them down into simpler shapes and fewer colours in order to prepare them for the particularities of risograph print.
Multicolour prints done on 130 g/m2 uncoated Fedrigoni paper, 50 copies each. Dimensions of 297 x 420 mm. Printed at Risoparadiso.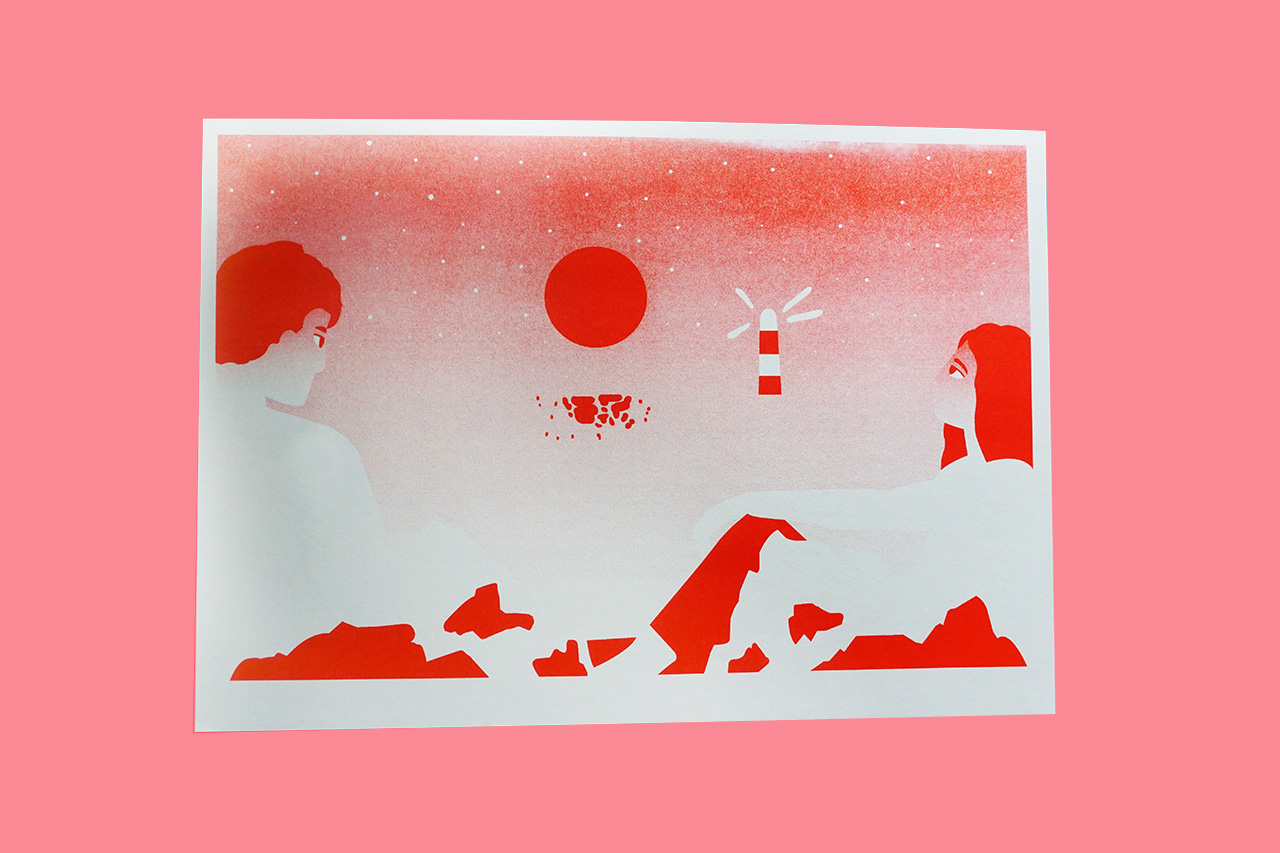 Single separation print of Lighthouse poster in red.
Lighthouse final print, 3 colours.
[↖]Lighthouse poster, fine details [↗]Jungle poster, fine details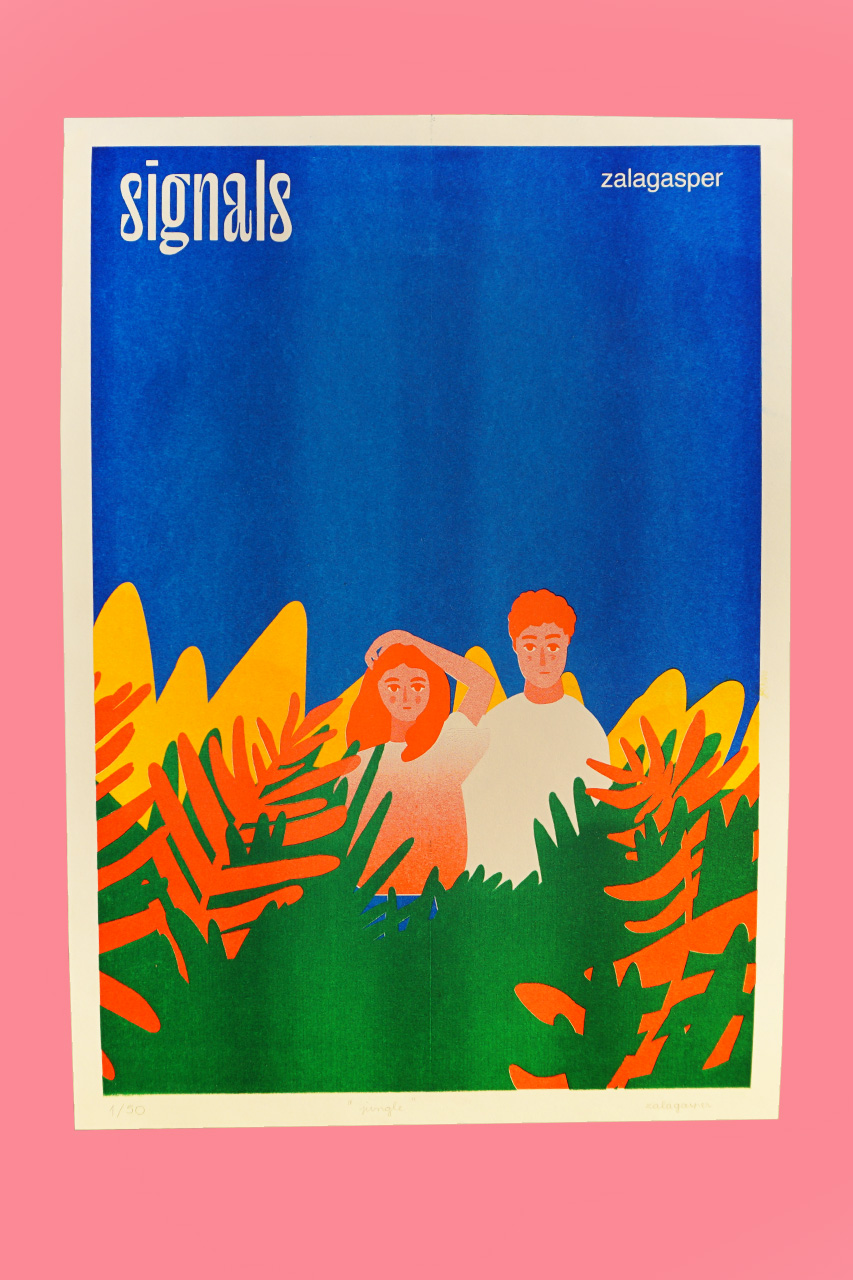 Jungle poster final print, 4 colours.