Interactive website made to supply the students of primary and high school with additional material on the subject of geology, initiated by European Union and Ministry of Education, Sciences and Sports.
Main challenge in designing the website was making all the information accessible for each age group, while still keeping it easy to navigate and able to house a broad array of information.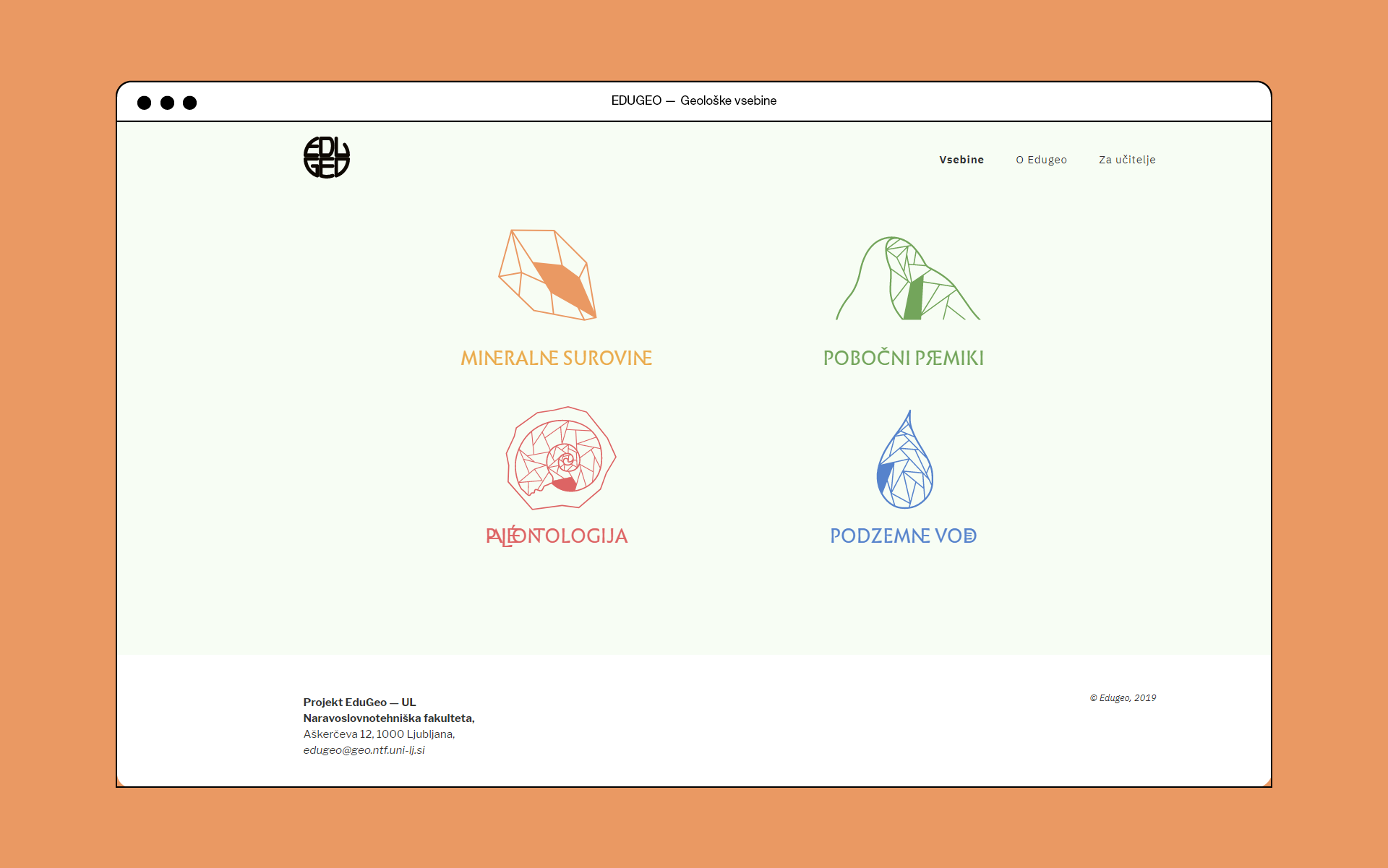 Home page divides our content in 4 main chapters. Icon Illustrations by Urška Kos.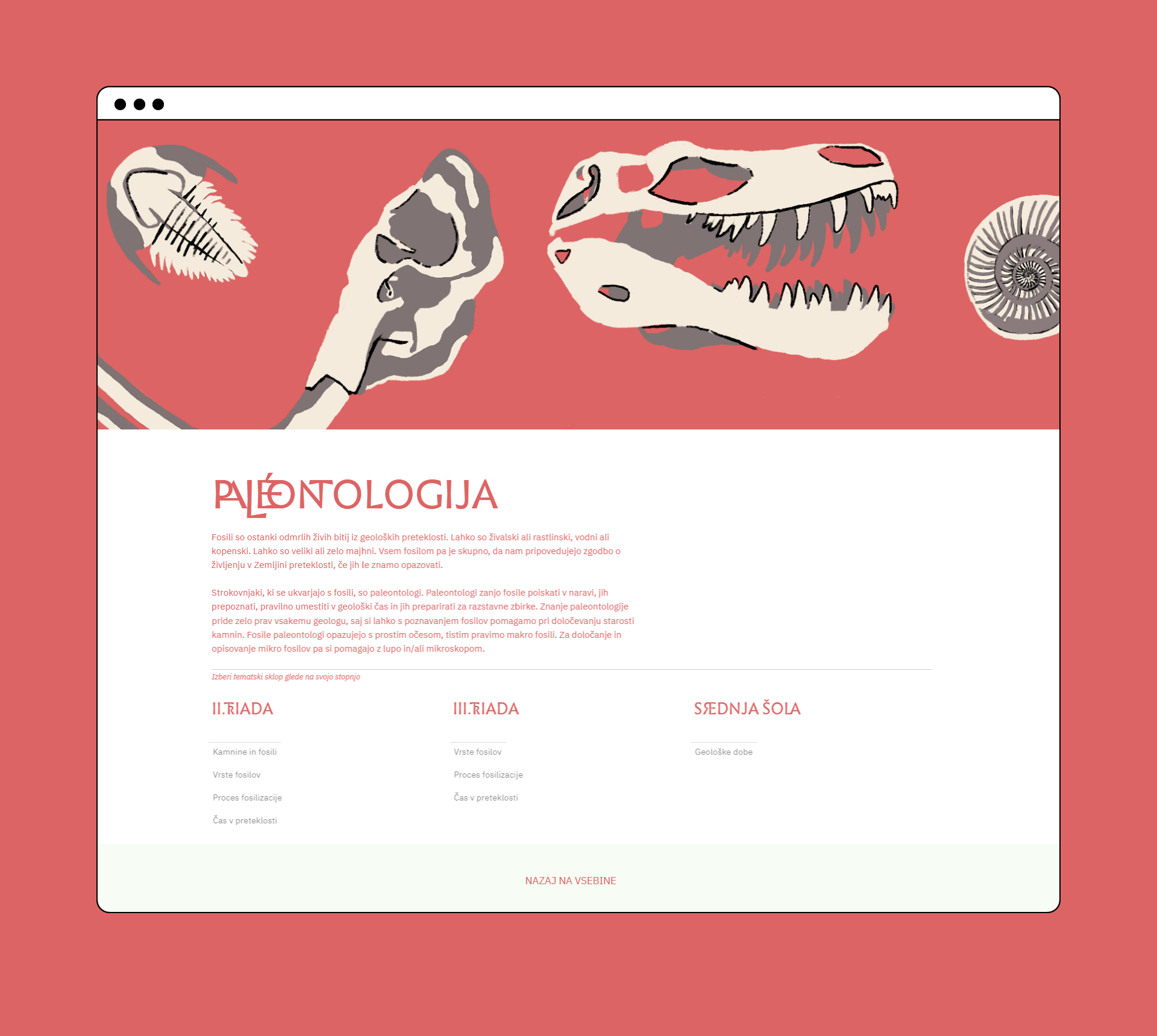 Each main chapter opens up with an intorduction, a sort of hub from which all the sub-chapter can be accesed. A playful full-width illustration serves to further endow the page with a hub-like feeling.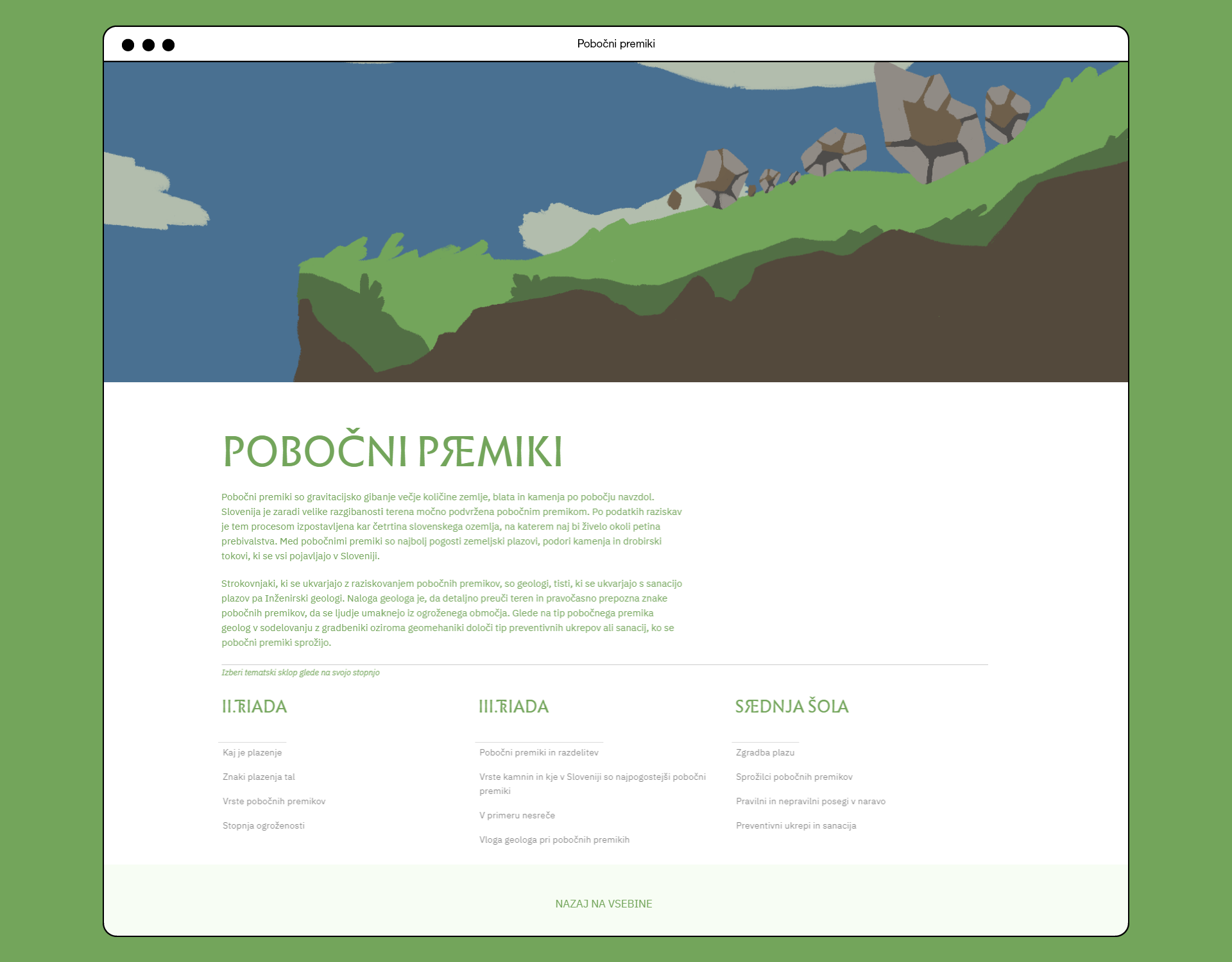 To account for the complexity of navigation I designed a header, located atop the page, with a clearly structured hierarchy of colour and typography. The result guides reader through the structure of the site in an intuitive way.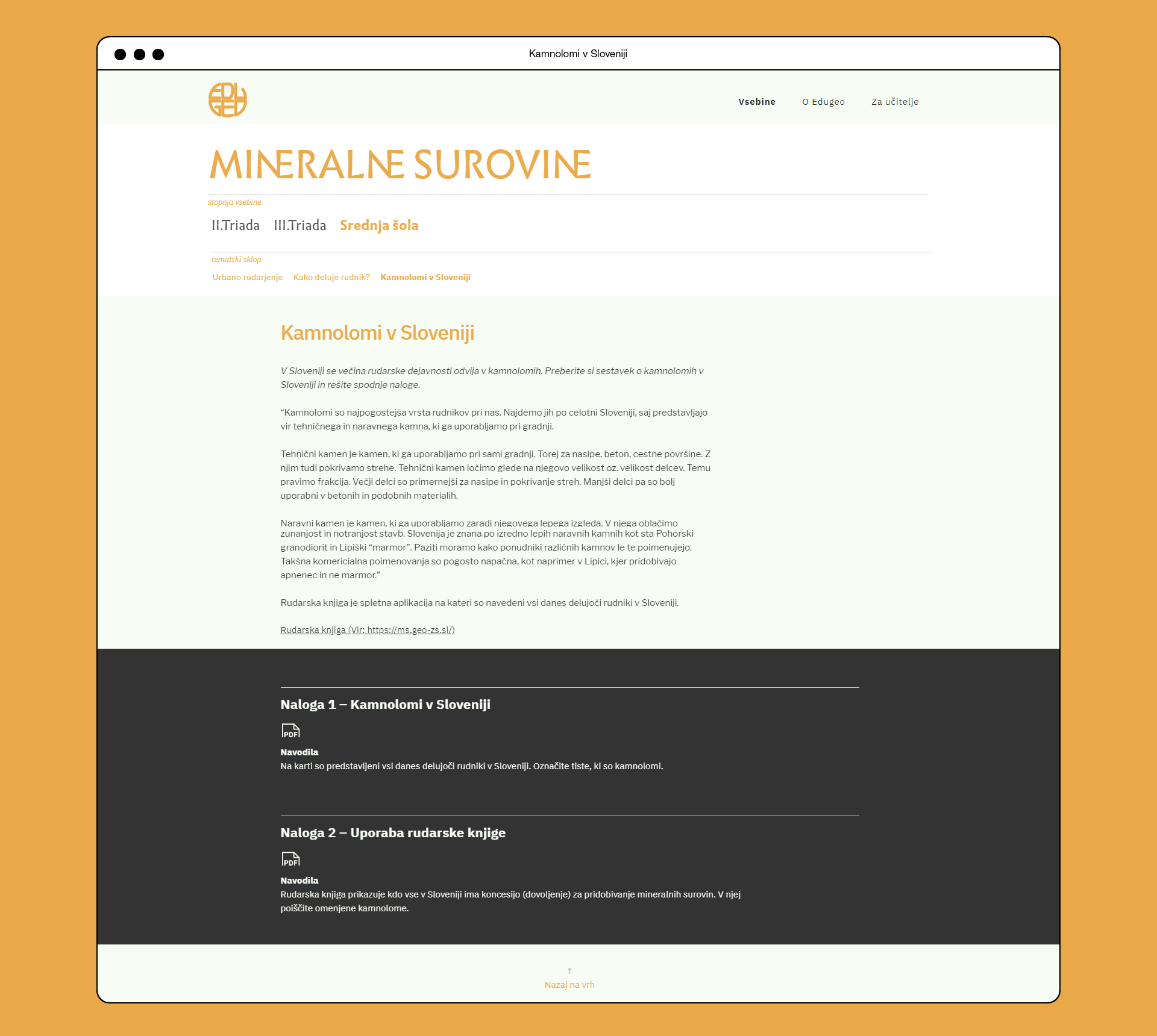 Sub-chapters offer study material in form of text passages and informative videos.